Our locations
Ocean Breeze Community
Ocean Breeze Estates provides a community that people will be proud, happy, and comfortable to live in. We have done our best to ensure we attract people who will be good neighbours, and create a community feeling. To learn more about what Ocean Breeze Estates expect from our tenants and what our tenants can expect from us, please see the Terms and Conditions.
The map below shows the foot print of current and future development at Ocean Breeze Estates.
Ocean Breeze Apartments
We are expanding our locations to offer tenents the option of living closer to downtown or futher out in the countryside. Please view our Apartments page to see all the current available locations or contact us to learn about our future developments.
About the town of Yarmouth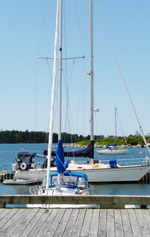 The Town of Yarmouth is located within the tourism region of Yarmouth and Acadian Shores. If you are planning to relocate to this area, we recommend you visit : YarmouthandAcadianShores.com
Located on the southwest shore of Nova Scotia, Yarmouth has one of the most temperate climates in Canada and is a wonderful place to live any time of the year. Yarmouth is easily accessible to and from the northeastern United States by land and sea, and is only a short drive from Halifax, Moncton and Saint John.
Nature lovers will find Yarmouth to be the perfect starting point for hiking, fishing and seafaring adventures, while cultural enthusiasts can discover a bounty of local music, theatre, crafts, museums, galleries and historic architecture.
For more regional information, you may find the Destination SouthWest Nova Internet site helpful.
For provincial information, you will find everything you need at NovaScotia.com